Newmanity, Shamengo and LHForum created the 1000 pioneers Price, in order to highlight the work of entrepreneurs and inventors of all kinds.
The Association du Docteur Fatiha decided to apply with IFASSEN, its ethical and ecological brand, made out of discarded plastic bags. 
To win the Audience Price, everybody can vote for the project of his choice, until the middle of November. ADF is counting on each of you to spread the word and vote to support the work that has been done in Eastern Morocco.
Voting is very quick ; after clicking on this link, you'll have to give your first name, last name and email, for your vote to be taken into account.
Thank you !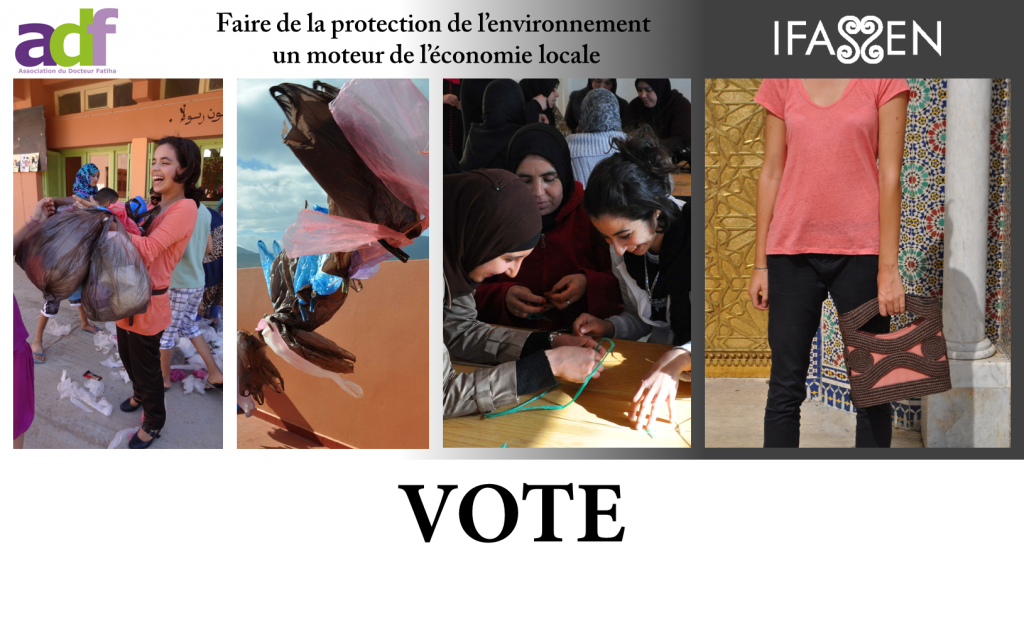 by