You're living in Berkane or its surroundings and you want to be part of the cleaning-up of your region? Collect and bring your used plastic bags to our collecting spots (you can see the list below). Feel welcome to step-by at our offices ; we'll be honored to show you what we are doing with your colored plastic bags !
1. Schools :
Schools in Berkane : Moulouya, Al Massira, Ibn Zaydoun, Imam Chatibi, Salmane el Farissi
Primary school in Chouihiya
2. Drugstores :
3. Dry-cleaners :
Moulouya, Andalous, Alif Lam, El Wafae
Collecting plastic bags is very fundamental for us to provide the women with raw materials. ADF cleans them and bring them to our craftswomen.
Thanks a lot !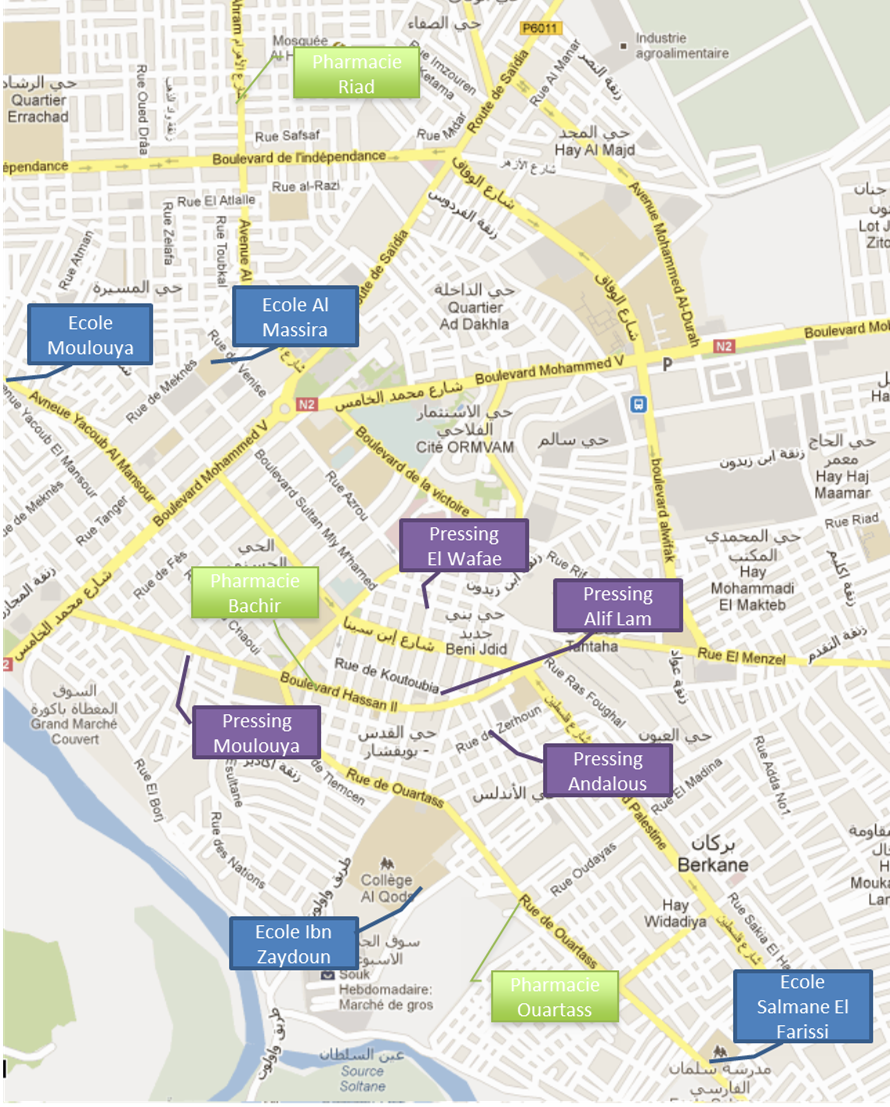 by